"In JavaScript we trust"
SwissJeese is a Swiss JavaScript Community event, a one day conference with talks around our beloved JS, for and by locals. The event will take place on June 2nd 2012 from 10:00 AM to 08:00 PM at the PROGR in Bern. The conference is limited to 200 people, so go ahead and get your tickets now on eventbrite.
Depending on the sponsorship situation, there will be free catering. If you feel like sponsoring the event, let us know!
Lightning Talks
11:15-12:00
Julian Viereck (
@jviereck
)
12:00-13:00
I'm Julian Viereck. I study physics at the ETH Zurich and work part time as a contractor for the Mozilla Corporation on the PDF.JS project. Before hacking on PDF.JS I was contributing to Bespin (the canvas-based code editor from Mozilla), then a member of the initial Devtools group on the new WebConsole that shipped with Firefox 4, implemented some features in ACE (the code editor powering the online IDE Cloud9IDE), before falling in love with PDF.JS. I <3 the open web. I <3 JavaScript. I <3 the energy of the community that drives this all.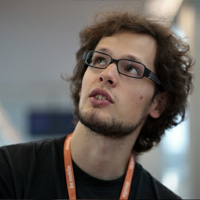 Yes We Can: Rendering PDFs cross browser without plugins!
This talk is about PDF.JS - a project that aims to implement a full PDF viewer using only open web standards; that means only JavaScript, CSS and HTML5. Once started as an experiment to figure out, what the web is capable of doing and what needs to get improved in the web platform, the project is about to become the default PDF viewer in Firefox. But as the viewer is nothing more then a normal web page, the viewer also works in Google Chrome, IE(9+) as well as Opera. Project on GitHub:
https://github.com/mozilla/pdf.js
.
Alain Hornair (
@elHornair
)
14:30-15:30
I work as a web developer @ Liip Fribourg where I focus on front-end development. In projects I mainly use YUI3 but in my spare time I love to experiment with all the amazing things out there. Apart from that I'm studying computer science @ ZHAW.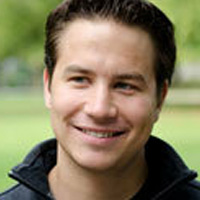 Let me introduce you to the YUI3 App Framework
Front-end heavy applications grow more and more complex. As frontend developers we need strategies to overcome those complexities. In this talk we'll see, how the YUI3 App Framework assists us in doing so: It helps us writing structured and thus maintainable code. Of course we will also have a look at the drawbacks of the framework and when you should not use it.
Adrian Kosmaczewski (
@akosma
)
15:30-16:30
Adrian Kosmaczewski has been writing software for the past 20 years. He rode the first and second waves of the web. He has shipped web applications using various technologies, as well as desktop systems for Mac OS X, Windows and Linux. Adrian started writing Cocoa applications for the Mac in 2002, and has been writing iPhone apps since he returned from WWDC 2008. When not writing software, Adrian likes to spend time with his wife Claudia, and he updates his blog and Twitter account as often as possible. Adrian has studied physics in Switzerland and economics in Buenos Aires, and holds a Master in IT with a specialization in Software Engineering from the University of Liverpool.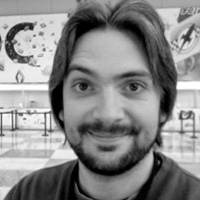 Hands on Sencha Touch 2
Sencha Touch 2, a high-performance HTML5 mobile application framework, is the cornerstone of the Sencha HTML5 platform. Built for enabling world-class user experiences, Sencha Touch 2 is the only framework that enables developers to build fast and impressive apps that work on iOS, Android, BlackBerry, Kindle Fire, and more.
Julien Bachmann (
@julbmann
)
16:45-17:45
I am Julien Bachmann, director of engineering at webdoc. I spend my time building the core foundation of webdoc with our engineering team. With the new generation of browsers and their related new JavaScript engine, we can build new incredible user experience for the users. Our vision is to empower users to express themselves on the web by leveraging the power of HTML-5. I enjoy the fact that Webdoc everyday brings its pack of challenges as we have key users such as Nirvana, Britney Spears, Robbie Williams, Pink Floyd and WWF that are using it to engage with their fans and regularly stressing and sometimes crashing our servers!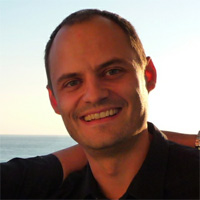 WebApp = MVC javascript + javascript templating + JSON API
Using the case of webdoc.com, we will present the challenges and the solutions we chose to build a scalable HTML-5 based social media platform. The main challenge was to provide a sleek and powerful client-side JS WebApp that allows users to mix web content such as video from YouTube, sounds from SoundClouds and interactive widget such as Google maps and polls through drag & drops in a social media environment. WebApps move the model to the client-side to improve the user experience and enable fast dynamic interactions while not reloading the web page. The aim of the presentation is to present the JavaScript MVC framework we have developed and its integration in our global architecture that includes Rails-mySQL-MongoDB.
Philip Hofstetter (
@pilif
)
17:45-18:45
Philip Hofstetter is the co-founder of Sensational AG in Zurich where he is doing a lot of enterprisy software development while still using all the latest and greatest technology our world has to offer. In all of IT, Philip has two topics he loves the most: Internet Mail routing and string encodings. Phrases like "it's just a string - it HAS to work" make his blood boil which makes him uniquely qualified to talk about PILE OF POO and other fun parts of Unicode.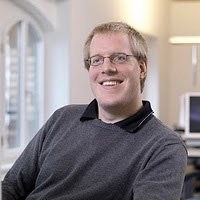 expect("💩".length).toBe(1)
As our applications begin to reach a more and more international audience and as Unicode gains interesting characters like the good old U+1F4A9, the times where developers could cheat their way using ISO-8859-1 are slowly coming to an end. But what does it mean to go Unicode? What support does JS provide? What do you have to keep in mind as you exit the cosy world of what-you-think-is-ISO-8859-1-but-likely-isn't? What is the one huge flaw in what JS claims to be Unicode support?
"Apéro à la Romande"
18:45-20:00